" ...Perhaps it is a remnant of the "Warrior Society" whose job it

    was to be aware of all threats to the tribal group. Well then,

                    rise-up make haste-our people need us..."

Exerpt from, The New Indians , Stan Steiner, 1968, page 44.

The following is a forward I recieved from my stepfather a Veteran. This bothered him so much I thought I would post it.

On Feb. 18th. 2001, while racing for fame and fortune, Dale Earnhardt died in the last lap of the Daytona 500. It was surely a tragedy for his family, friends and fans. He was 49 years old with grown children, one which was in the race. I am new to the NASCAR culture so much of what I know has come from the newspaper and TV. He was a winner and earned everything he had. This included more than "$41 million in winnings and ten times that from endorsements and souvenir sales."

He had a beautiful home and a private jet. He drove the most sophisticated cars allowed and every part was inspected and replaced as soon as there was any evidence of wear. This normally fully funded by the car and team sponsors. Today there is no TV station that does not constantly remind us of his tragic end and the radio already has a song of tribute to this winning driver.

Nothing should be taken away from this man, he was a professional and the best in his profession. He was in a very dangerous business. But the rewards were great.

Two weeks ago seven U.S. Army soldiers died in a training accident when two UH-60 Blackhawk helicopters collided during night maneuvers in Hawaii. The soldiers were all in their twenties, pilots,crewchiefs and infantrymen. Most of them lived in sub-standard housing. If you add their actual duty hours (in the field, deployed) they probably earn something close to minimum wage.

The aircraft they were in were between 15 and 20 years old.Many times parts were not available to keep them in good shape due to funding.

They were involved in the extremely dangerous business of flying Kuhuku mountains at night. It only gets worse when the weather moves in as it did that night Most times no one is there with a yellow flag to slow things down when it gets critical.

Their children where mostly toddlers who will lose all memory of who Daddy was as they grow up.

They DIED training to defend our freedom.

I take nothing away from Dale Earnhardt but ask you to perform this simple test. Ask any of your friends if they know who was the NASCAR driver killed on 18th. february 2001.

Then ask them if they can name one of the seven soldiers who died in Hawaii two weeks ago.

Dale Earnhardt died driving for fame and glory at the Daytona 500.

The nation mourns

            Seven soldiers DIED training to protect our freedom

           No one can remember their names

This letter was composed by:       James V. Torney

                                                     CW4, US Army, Retired

Click here to add your text.

        Rest well Brothers

                  AHO!





CThe following paragraph is the intro to this poem                           the way I recieved it.lick here to add your text.

CThis poem was written by a Marine stationed in Okinawa Japan . The following  is his request. I think it is reasonable......PLEASE. Would you do me the kind favor of sending this to as many people as you can? Christmas will be coming soon and some credit is due to our U.S. service men and women for our being able celebrate these festivities. Let's try in this small way to pay a tiny bit of what we owe. Make people stop and think of our Heroes, living and dead, who sacrificed themselves for us. Please do your small part to plant this small seed.ick here to add your text.

CT'was the night

T'was the night before Christmas,

he lived all alone,

in a one bedroom house made of

plaster and stone.

I had come down the chimney

with presents to give,

and to see just who

in this home did live.

I looked all about,

a strange site I did see,

no tinsel, no presents,

not even a tree.

No stocking by mantle,

justs boots filled with sand,

on the wall hung pictures

of far distant lands.

With medals and badges,

awards of all kinds,

a sober thought

came through my mind.

For this house was different,

it was dark and dreary,

I found the home of a soldier,

once I could see clearly.

The soldier lay sleeping,

silent, alone,

curled up on the floor

in this one bedroom home.

The face was so gentle,

the room in such disorder,

not how I pictured

a United States Soldier.

Was this the hero

of whom I'd just read?

curled up on a poncho,

the floor for a bed?

I realized the families

that I saw this night,

owed their lives to these soldiers

who were willing to fight.

Soon round the world

the children will play,

and grownups would celebrate

a bright Christmas day.

They all enjoyed freedom

each month of the year,

because of the soldiers,

like the one lying here.

I couldn't help wonder

how many lay alone,

on a cold Christmas eve

in a land far from home.

The very thought

brought a tear to my eye,

I dropped to my knees

and started to cry.

The Soldier awakened

and I heard a rough voice,

"Santa don't cry,

this life is my choice,

I fight for freedom,

I don't ask for more,

My life is my God,

My country, My Corps."

The soldier rolled over

and soon drifted to sleep,

I couldn't control it,

I continued to to weep.

I kept watch for hours,

so silent and still

and we both shivered

from the cold night's chill.

I didn't want to leave

on that cold, dark, night,

this gaurdian of honor

so willing to fight.

Then the soldier rolled over,

with a voice soft and pure,

whispered, "carry on Santa,

it's Christmas day, all is secure."

One look at my watch,

and I knew he was right.

"MERRY CHRISTMAS MY FRIEND,

AND TO ALL A GOOD NIGHT."

ClAs a personel note; If I do nothing else with this  site, I wish to thank all Warriors and Veterans for their sacrifices, and as the author of this poem requests pass this on.

                     This is my small part                                                                                            ck here to add your text.




ClThe following article on folding the U.S. flag was given to my wife by a Native American that my wife crossed paths with while we were visiting out in Lander, Wyoming.

We can not verify it's origin or author. This is the article the way it was given to us and the authors name at the bottom of the article is listed as Marty Schlocker.ick here to add your text.

Click here to add your text.

CliThe significance of the U.S. flag folding ceremony

Each fold of the United States Flag when taken down at retreat  or used at a military funeral has a specific meaning.

The Flag is folded from the stripes end to the stars to acknowledge that the 13 stripes represent the 13 original colonies that have now become 50 states represented by the stars.

    Each fold thereafter also has a particular significance:

_ The 1st fold is the symbol of life.

_ The 2nd is the belief in eternal life.

_ The 3rd honors the Veteran who gave his or her life.

_ The 4th represents our weaker nature, as American citizens,

   trusting in God.

_ The 5th is a tribute to our country.

_ The 6th represents where our hearts lie (as we hold our hands

   over our hearts).

_ The 7th is a tribute to the Armed Forces, protecting our

  country which flies the flag.

_ The 8th is a tribute to the Mothers and to " the one who

   entered into the valley of the shadow of death that we

   might see the light of day."

_ The 9th is a tribute to womanhood.

_ The 10th is a tribute to fathers.

_ The 11th is a tribute to Jewish Citizens.

_ The 12th is a tribute to Christians.

    When the Flag is completely folded with only the stars showing, it represents our National Motto, " In God We Trust."

    Because it looks a like cocked hat, it reminds us of the Soldiers who served under General George Washington, the Sailors who served under Captain Paul Jones, and all those who followed, preserving our rights, privileges, and freedoms.

                                                                       Marty Schlocker 

k here to add your text.


Cl7/20/01

After all of the time that has passed, the American goverment has taken a small step in honoring the few remaining men that saved countless lives during WW2.  Had it not been for the Navajo Code Talkers, many more Mothers Sons would have died. As a group I believe that these men had done more to honor thier Nation as well as thier Country, than possibly any other outfit during WW2. This is not to show a lack of respect toward any other Military unit of the time. Had the Code Talkers not used the Dineh language in transmitting comunication between military units it is sure more men would have died.

   The  Navajo Code Talkers transmissions where never

                                     decoded.

C  The Code Talkers started out being twenty nine strong. Now numbering only "five" the President (Goerge Bush jr.) presented these men with a gold congressional medal this day.

   Battles such as Iwo Jima would have been lost if not for these

                                                 men.


C     lMr. David Welch  Cherokee-Catawbae

EEx Airforce Recruiter. A true SEVENTH GENERATION

                                 WARRIOR

  A member of The Memphis Tia Piah (Big River Clan)

A pleasure to know and to dance with. David and his wife Sheryl are both Ex Air Force and currently reside in Colorado. David is also an avid flute player, a great Hoop Dancer, and this is a look at his newly completed Fancy Dance Bustles.  This is a great accomplishment since both of David's knees had to be rebuilt after an incident that occured while in performance of his duties  in the AirForce.

David my family cannot wait till our paths cross

                                   again.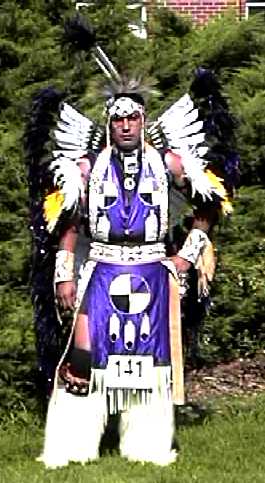 Coming Home 10/4/04 Article from the Edwardsville Intelligencer

                                                                                              Story by Norma Mendoza

Pentagon- Remains belived to be those of 17 American Soldiers, missing in action from the Korean War were repatrated in formal ceremonies Tuesday, Korea time. This is the largest number of remains recovered in a single joint recovery operation since U.S. teams began their work in North Korea in 1966.

The remains were flown by U.S. Air Force from Pyongyang, North Korea under escort of a uniformed U.S. honor guard to Yokata Air Base, Japan where a United Nations Command repatriation ceremony was conducted.

The 14 soldiers were believed to be from the  7th. Infantry Division, fighting near the Chosin Reservoir Nov.-Dec. 1950.

Additionally, a second team recovered three sets of remains in Unsan and Kujang counties and along the Chong Chon River, about 60 miles north of Pyongyang. The units operating in the area at this time were the U.S. Army's 1st. Cavalry Division, and the 2nd. and 25th. Infantry Division in November 1950.


The following story was forwarded to me from "Lisa Senko".

Lisa and Her husband crossed our paths a couple of years ago. Since then we have become friends, danced together, broke bread together, and shared thoughts.

I have asked Lisa to try to track down the origin of the following story for verification.

                              "Who's Packing Your Parachute"

Click here to add your text.

Charles Plumb was a  U.S. Navy jet pilot in Vietnam.

After 75 Combat missions, his plane was destroyed by a surface-to-air missle. Plumb ejected and parachuted into enemy hands. He was captured and spent 6 years in a communist Vietnamise prison. He survived the ordeal and now lectures on lessons he learned from that experience.

One day, when Plumb and his wife were sitting in a restuarant, a man at another table came up and said, " Youre Plumb ! You flew jet fighters in Vietnam from the aircraft carrier Kitty Hawk. You were shot down ! "

" How in the world did you know that ? " asked Plumb.

" I packed your parachute, " the man replied.

Plumb gasped in surprise and gratitude. The man pumped his hand and said, " I guess it worked ! " Plumb assured him, "It sure did. If you chute had'nt worked, I would'nt be here today. "

Plumb couldn't sleep that night, thinking about that man.

Plumb says, " I kept wondering what he might have looked like in a Navy uniform: a white hat, a bib in the back, and bell-bottom trousers. I wonder how many times I might have seen him and not even said ' Good morning, how are you ? ' or anything because you see, I was a fighter pilot and he was just a sailor. "

Plumb thought of the many hours the sailor had spent on a long wooden table in the bowels of the ship, carefully weaving the shrouds and folding the silks of each chute, holding in his hands each time the fate of someone he didn't know.

  Now , Plumb asks his audience...

                          " Who's packing your parachute ? "

Everyone has someone who provides what they ned to make it through the day. Plumb also points out  that he neede many kinds of parachutes when his plane was shot down over enemy territory. He needed

                                                 His physical parachute

                                                  His mental parachute

                                                His emotional parachute

                                                  His spiritual parachute.

He called on these supports before reaching safety. Sometimes in the daily challenges that life gives us, we miss what is really important. We may fail to say hello, please, or thank you, congratulate someone on something wonderful that has happened to them, give a compliment, or just do something nice for no reason.

                     As you go through

                               this week

                             this month

                               this year

recognize people who pack your parachute.

I am posting this as a way of thanking all the          people who take part in packing my

               parachute


     A GOOD DAY FOR A HOMECOMING

Today 3/26/02 the U.S.S. Theodore Rosevelt returns to harbor.

This is a great day for the U.S. Navy. The U.S.S. Rosevelt set a Naval record for the longest time out of port for any vessel in U.S. history. The Rosevelt is one of our nuclear aircraft carriers, and rightfully takes it place at the head of a seven ship battle group.

The Rosevelt has been helping support our troops for 159 days. They have launced near 80 missions a day for 159 days straight. They have seen 11,000 launches and recoveries. A note for our young men and women, the average age of the ships crew is 19 years old. Most of the crew are not far out of high school. Yet they did their duty with pride and with heart.

In october 2001 the ship was presented with the flag that was lifted by those now three historic fire fighters. The flag rose over ground zero. It has been compared with the flag raising in Okinawa during world war II.  This flag was given to the fire fighters on board  the Rosevelt.  It was then hoisted with pride to lead the way in the fight against terrorism.

On 3/25/02 four hundred miles from port, the flag that lead the way was taken down in a ceremony on board the Rosevelt and returned to the people of New York.



Navy Tests of Nerve Gas Confirmed

5/25/02

Washington (AP)- The Pentagon admitted for the first time that chemical weapons were tested on Navy ships in the 1960's, and said anyone who was harmed could be eligible for health benefts.

  Two kinds of nerve gas and biological toxins were sprayed on the ships, military officials said Thursday.

  Four tests in the Pacific from 1964 to 1968 used either the deadly nerve aget sarin. the nerve gas known as VX , or a biological toxin that causes flu-like smyptoms, Defense Department statements said.

  Sketchy records of the tests and ships' logs do not indicate any of those involved in the tests suffered serious health problems at the time, said Dr. Michael E. Kipatrick, Defense Department health official.

  " We believe if anything catastrophic happened or if there were large numbers of ill people, it would be in the log," said Kilpatrick, who was involved in reviewng the records. "There's no indication on any of these tests that that had occured."

  The Department of Vetrans Affairs has mailed letters to about 600 Veterans who may have taken part in th tests, VA Secretary Anthony Principi said Thursday.

  " There's always been a question whether Veterans and active-duty service members became ill as a result of that testing," Pricipi said in an interview with The Associated Press. " It's been controversial, so we were sending out letters to veterans to ask them to take a physical

and to see if they are entitled to any benefits."

  The Pentagon released details about six tests from a 1960's program to evaluate chemical and biological weapons and defenses against them. The Defense Department agreed two years ago to begin releasing details about the tests and contacting participants after pressure from Rep. Mike Thompson, D- Calif., and Veterans involved in the tests.

  "I'm somewhat alarmed by it," Thompsom said. " It seems to to me enough time has passed that someone over there should have known who was involved and what was going on."

  The tests also used chemicals and bacteria meant to simulate weapons, as well as fluorescent or radioactive chemicals used as tracers, the Defense Department said.

  One typr of bacteria used to simulate germ weapons was later found to cause infections, and a seperate test where that germ was spayed on San Francisco is believed to have caused an infection that killed a man.

  The tests were among 113 conducted as a part of a project called SHAD, or Shipboard Harzard Defense. The Pentagon has acknowledged using chemical and biological simulants before, but has not admitted using the actual weapons agents themselves.

  Sarin, the deadly nerve gas used by a cult to kill a dozen people in a Tokyo subway in 1995, was used in a 1964 test off the Hawaiian coast.

Both Sarin and a chemical simulant were also sprayed onto the USS George Eastman

and injected into te ship's ventilation system, the Pentagon statement said.

  Crew members wore gas masks during the tests, and those who worked most directly with the Sarin wore chemical protection suits, the statement said.

  Monkeys were used as test subjectsduring the exercises using nerve gas and were later  "sacrificed" to determine whether they were exposed to the weapons, Kilpatrick said.

  Although records don not say how potent the Sarin was, the fact that participants used protective gear indicates it was harmful or deadly form, Kilpatrick said.

  Tests in 1964 and 1965  used VX, another deadly nerve gas. During tests in 1965, George Eastman was sprayed with VX and a simulant to test decontamination procedures.VX gas tagged with radioactive phosphorus was also sprayed on a barge to test  decontamination procedures.

  That second test used a compound that was 90 percent VX  -  " the most lethal nerve agent" and one that can linger for weeks, Kilpatrick said. But there is no evidence any people were on the barge sprayed with VX, which was towed nearly a half-mile behind a tugboat, he said.

  A 1968 test used staphylococcal enterotoxin Type B - a poison produced by bacteria that causes flu-like symptoms such as fever, muscle aches, cough, vomiting and diarrhea.

  During that test, the toxin was sprayed over fiv tugboats, the USS Granville S. Hall and parts of a Pacific atoll to evaluate how it could be spread from the air.

The above article was taken from the Edwardsville Intelligencer on 5/25/02

  David  Wahyahneetah Welch

        Warrior for all seasons

This is my long awaited Bio on David. He was able to get it to me             while trying to keep up with his military and family life.

                            The article below is in his words

I was born in Trenton New Jersey, to a mixed blood Mother and a full blood Father. Despite my urban beginnings, my Father wanted his family to be proud of their heritage and took us to pow wows as far back as I can remember. I have spent almost all of my life in the pow wow circle. I came out as a fancy dancer and danced at my first pow wow when I was five in Philadelphia, PA. I started learning the Hoop Dance when I was  twelve and became a Gourd Dancer when I returned to the States in 1993. I am an enrolled member of the Eastern Band of Cherokee Indians but must also claim some Catawba and German ancestry as well. I am a member of the American Indian Veterans of Colorado Color Gaurd, the Memphis Tia Piah Society, the Cherokee Gourd Clan, and an initiate of the Lakota Strong Heart Society.

We moved a lot growing up, eventually settling down permanently on the Reservation in Cherokee NC. Initially I missed "civilization" and couldn't wait to leave. However, the teasing and bullying I got from the Rez-Raised Indians for being a "city Indian" made me want to learn more about our culture so I could be a "better Indian" than any of them. I spent a lot of time with the Elders throughout my teens learning all I could about our language, our history, many of the old arts and mostly I just listened to a lot of their personal stories. I learned more from them than I ever would as an Undergrad at St. Louis University.

What became a mission of spite is now a labor of love. I am proud of my culture, heritage and my people. I follow traditional beliefs and my travels with the military have allowed me to meet with elders of many nations who were willing to share their knowledge with me. In the process I founded the Scott AFB Native AmericanHeritage Council and while there organized and ran two Veteran's Memorial Pow Wows.

I was honored to have as the Honored Elder and Veteran of those two pow wows my mentor and sponsor into the Tia Piah Society, Sam Blatchford. I have learned a lot from him and am honored he thought enough of me when I was a young strong-willed Sergeant to share his time, wisdom and even friendship with me. His example of mentor and leadership is the standard I strive for.

My career has included the following:

Current Position:

  First Sergeant, 932d Medical Squadron, Scott AFB Il.

Previous Positions:

  Immunizations Manager, 302d Aeromedical Staging Squadron, Peterson AFB CO., Recruiter, US Air Force Reserve Recruiting Squadron, Oakland CA., Nursing Services Training Manager, 932d Contingency Hospital (CH), Scott AFB IL., Emergency Medical Technician Training Coordinator, 932 CH Operations Manager-Emergency Services, 13th CH, Scott AFB IL., Pediatrics Medical Specialist, 374th Medical Squadron, Yakota AB Japan Critical Care Technician, 21st  Aeromedical Staging Flight, Yakota AB Japan Medic, 655th Tactical Hospital, Yakota AB Japan.

  Travels include:

Japan, Korea, Philippines, Singapore, Thailand, Hong Kong, Okinawa, Guam, Australia, Diego Garcia, Germany, Austria, Holland, Litchenstein, Switzerland, Luxembourg, France, Italy, Poland, the Czech Republic, Turkey, Egypt, Jordan, Saudi Aabia, Honduras, Panama, Alaska, Hawii and all but two of the Continental United States.

Davids Awards and Decorations Include:

Air Force Commendation Medal Air Force Achievement Medal, National Defense Service Medal, Outstanding Volunteer Service Medal, Air Force Outstanding Unit Award, Expert Marksman Award and the Basic Training Honor Graduate Award.

Other Awards:

Distinguished Graduate: Air National Gaurd Noncommissioned Officers Academy

Honor Graduate: Medical Services Journeyman Course

Honor Graduate: Medical Services Apprentice Clinical Course

Reservist of the Quarter, 932 Contingency Hospital, Scott AFB, Il.

Airman of the Quarter, 475th Air Base, Yakota AB, Japan

Airman of the Quarter, 475th Medical Group (twice), Yakota AB, Japan

With that, I would like to thank Glen for thinking highly enough of me to include me on his web site. I am honored to do so. More importantly, I am honored to be his friend. A'HO

David the honor of including you on this site is mine. I am humbled to be included in your circle of friends. You are a true "Seventh Generation" Warrior. I hope that other people will see this and strive to do some of the things  Grandpa Rabbit and you have done for the good of yourself and your people. My family considers you a brother and friend. You will always be welcome in our circle. Until we meet again travel safe.

                                                               Glen A. Neal

    The link to Culloden is to honor our Scottish side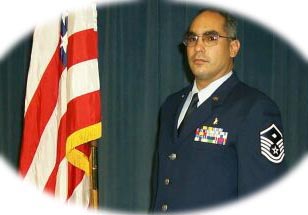 First Sergeant David Wahyahneetah Welch

                    We are Proud of You

                                 David


I am posting this story to show people how the American Indian Honors their Warriors. I have seen this type of results in my area when dealing with Vietnam era Warriors. It does my heart good to honor these people when they had such time gaining the respect of people here in the states.

This story posted about and with the permission of

Mr. Raymond Martinez who has seen duty at

Bihn Thuy Helicopter Air Base

USS Kitty Hawk CVA-63

Dear Glen

Thank you for your permission. Yesterday I came accross your web site through PowWows.com. It is a wonderful site. I attempted to write you my story but lost it somehow while drafting it and saving it so that someone here at work could log off the time clock.

My name is Raymond Matinez, born 25 November 1951. My Father was Mexican/American and my Mother was Italian. My Father married my Mom during WW2 in Italy. He was in the Army. They are both farm workers, my fathers family were migrant and my Moms owned theirs. I never knew my Grandparents and never knew my families history. I've never really known who I really was. Was I mexican? My parents never taught me the language. Was I Italian? I was never taught this either. My Mom was not a citizen yet and she was told by the school not to teach us anything but english. Most of my life I've suffered with My indentity.

I joined the Navy after high school and entered boot camp 2 Feb. 1970. While in Albany Georgia I realized that I must get into this war in Viet Nam and go do my duty to my country. I did and ended up in country on a helicopter base (Bihn Thuy). I was there for approximately 4 months before being blown off the base. They blew up our ammo dump. I was returned to the U.S. for 4 months of training, then sent to the USS Kitty Hawk CVA-63. I served my country and like most Vets was made to feel disgraced when I returned home.Not until 3 years ago at the Chino California Gathering was I made to feel honored. I found out that all Native Americans honor Vets at Pow Wows before, during and after. I've been going ever since. Last year at the Long Beach City College Pow Wow I met a Gourd Dancer who asked me into the arena and I danced for my very first time. It came so natural to me. I felt the music enter me and fill my spirit.

Lloyd is a member of the Golden State Gourd Society. His Son Mike is also a member. Mike told me as he was gifting me a rattle that he made, that he was compelled to give me this rattle and a turkey fan. He also gifted me with my first Eagle and Hawk feathers. I was so honored that day. But I had no one from my family to witness this great event. Lloyd has asked me several times to dance for him at several Pow Wows because of his health, so I dance for him and my Dad who passed away 10 years ago yesterday. I thought it interesting that I came accross your story on his tenth anniversary, and how you dance for your Father. I have a great hunger for any and all information about Gourd Dancing. My Wife, who was never interested in the Pow Wows has gone a 180 and supports me. She made my Regalia and my Son purchased the materials. My brother-in-law purchased the ribbons and patches.

I am supported and honored by my family and I want to honor all Veterans/Warriors past, present and future. So I hope that you will understand why my request and I promise to honor and respect yours and others sites and information. Thank you very much.

                        For all my relations

Mr. Martinez, thank you for sharing and allowing me to use your story. I also wish to thank all your family for the support and respect they have shown you. These stories are the type of things I remember in the circle and that make my efforts on this site fruitful.

Glen A. Neal   11/10/02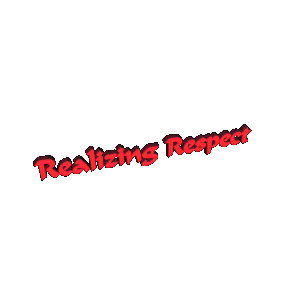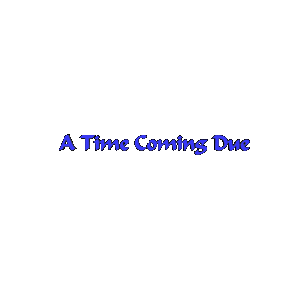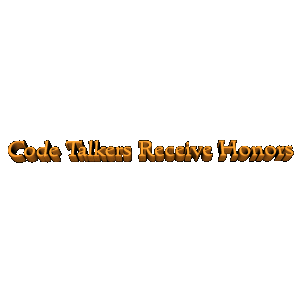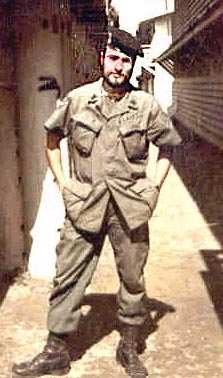 Petty Officer 2nd Class

  Raymond Martinez

        Then


Mr. Raymond Martinez

           Now

This page was last updated on: May 15, 2011
Click on the link above

and follow it to the

Oklahoma Chamber of Commerce

and support a

Veteran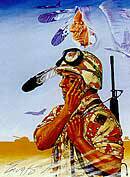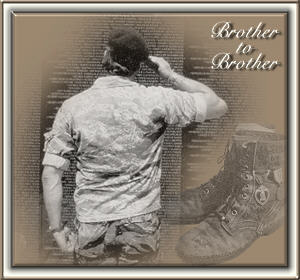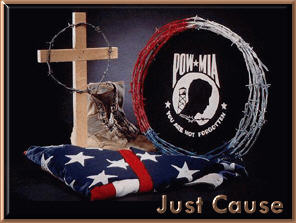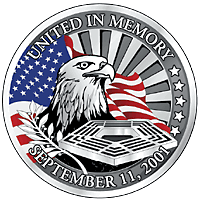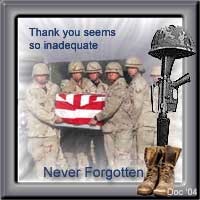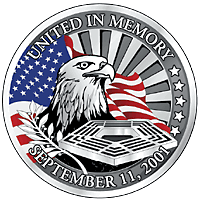 The V.F.W.

is currently supporting a project called

"Operation Uplink"

This program will help buy pre-paid phone cards for our troops overseas.

Please click on the image below for a PDF file

of some of the sponsoring posts