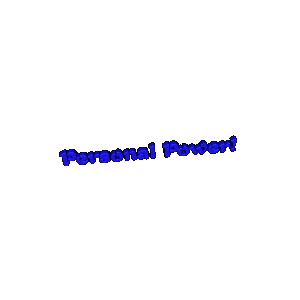 Although no one knows all of the Gourd Dance songs or how many have been lost time,

          I think all will agree that the Gourd Dance songs bring up a power from within.

A spectator or participant does not necessarily have to know or understand a song or it's origin to feel it's power. If a song is sung well by the drum everyone within or outside of the circle can feel the spirit of a particular song.

I have been to dances in the Midwest where the drum was so strong my Wife and I could feel the spirits being drawn into the circle.

I came across an article written about the song "Charlie Brown". This is the last song to be sung at a Gourd Dance or Gourd Dance set's at a local Pow-Wow. The history of this song is somewhat clouded and I do not claim to know enough to elude to the correct answer. The following are a few of the explanations that I have found to help clear the history of the song and the feeling it brings.

The following excerpt is taken from:

  "Charlie Brown Not just another essay" "Luke E. Lassiter"

" September 1994 the author was discussing "Charlie Brown" with Teresa Carter, Danieala Vickers, Richard and Diana Kauahquo. 1

Theresa was talking on how a whole way of life revolves around going to Gourd Dances. Theresa stated it was just part of us, Richard said it was like a disease and once it gets in you you can't get rid of it. Later Theresa began talking about "Charlie Brown" again as one of the songs that really brings out everything in us. All the feelings we have. It comes through with that song. 2"

  1. Portions of this essay,photos,and figures also appear in Luke E. Lassiter, "Towards Understanding the Power of Kiowa Song: A Collaborative Exercise in Meaning (Ph.D. diss., University of North Carolina at Chapel Hill, 1995) and shall appear in a forthcoming manuscript published by the University of Arizona Press.

  2. Theresa Carter, Danieala Vickers, Richard and Diana Kauahquo, recorded conversation with author, Anadarko, Oklahoma, Sept.6 1994. In addition to Theresa, Danieala, Richard and Diana, thanks are due to Billy Evans Horse, Ralph Kotay, Frankie Ware, Ernest Doyebi, and Napoleon "Nippr" and Cora Tiddark for the use of their quotations in this article. Portions of the research that appears in this essay were carried out under the auspices of the University of North Carolina, Graduate School's Off-Campus Dissertation Fellowship (Chapel Hill), the American Indian Inter -Tribal Cultural Organization's Graydon Frick Memorial Scholarship (Rockville, Maryland), and the Whatcom Museum Society's Jacobs Research Funds (Bellingham, Washington).

I would hate to make a choice for anyone except myself as to which song has the most meaning. Everything taken into consideration I think that the "Starting Song" or "Calling Song" has the most meaning and feeling for me. Although there are certainly more songs that will bring one's blood to a boil or songs that have special meaning to a person, family, organization or Tribe.

  As for my personal power, I believe that the calling song is representative of a new beginning, a time to thank Grandfather for the day and the privilege to be here.

  I myself ,on the calling song, will reflect to my Family first. They are the responsibility of the Man  and his role in life.

  My wife dances for her Father, (a WW2 veteran U.S. Army) who was awarded the Purple Heart, Three Bronze Stars,European Campaign Medal, and Good Conduct Medal, who is no longer with us.

  We both have several other people in our heart and mind while we are dancing.

Cam Redwing (family) and Hosteen Mr. Samuel Blatchford, both of which I will speak of later. But first in our hearts of course are blood family.

Always remember this is a "Mans" dance.

Our adopted  older Brother, Cam Redwing, Bird Clan Oklahoma Cherokee and past council member is a very outspoken man, to the extent that he will speak his mind to the like or dislike of anyone present. Mr. Redwing is a Vietnam Veteran, 37th. Amored Company B, E-4, Germany '61-64'.

  One thing that Cam has told me sticks close to my heart is " You cannot deny your blood family, they are with you forever. One's chosen family can sometimes mean as much or more than blood, for one has the choice to accept people that are of a chosen family."

Cam and Tanya for the things and ways you have shown my Wife and I, we will forever be grateful and thank you for the privilege of being within your chosen family.

If  any one style of songs is considered to be responsible for invoking                                             feelings,from sorrow to joy to pride                                                                           I truly believe it can be contributed to  

                                               Gourd Dance songs.

  Another person that my wife and I hold as chosen family whether he knows this or not, is Hosteen  Samuel Blatchford. Although Mr. Blatchford has not told us that we are chosen family, many people in our area as well as my family think of him as Grandfather.

  Mr. Blatchford is fullblood Dine (Navajo). He was born and raised in Fort Defiance, Arizona.

The most decorated American Indian alive, Mr. Blatchford is a combat veteran of WW2, Korea, and Vietnam.

He is a former B-17 radio operator, his aircraft was shot down on his 26th mission over Germany where he was a P.O.W. for two years. Prior to being captured he was brought back to health by the French resistance and helped them until his capture by the Germans. As a foot note Mr. Blatchford recently journied back to France to be reunited in the town he operated in with some of the resistance members, and was awarded honorary citizenship and a key to the city  as well as medallions from the village.

  Mr. Blatchford served in Korea with the Airlift Re-supply and was a Forward Air Controller in Vietnam. In 1976 after 27 years of Military service, Master Sergeant Samuel N. Blatchford retired from the Air Force. I will try to list the Medals and Awards Hosteen Blatchford has received. If I fail to list them all I will Apologize to him and say that no disrespect is intended.

  His decorations include:

The Distinguished Service Medal, Silver Star, Legion of Merit, Distinguished Flying Cross, Presidential Citation, Two Meritorious service, four Purple Hearts, Five Air Medals, Two Air Force Commendation Medals, Six Air Medals, Prisoner of War Medal, American theatre of operation, European theatre of operation with one battle star, Asiatic theatre of operation with one battle star, W.W. 2 Victory Medal, Army of Occupation Medal, National Defense Service Medal with one Battle star, Korean Service Medal with one battle star, Vietnam Service Medal with three battle stars, both the Unit and Individual Cross of Gallantry with palm leafs, American Defense ribbon, Four Air Force good conduct medals, Four Army good conduct medals, United Nations Korea, United Nations Nam, Air Force longevity times six, N.C.O. Academy. In 1990 he became an Honorary member of the Lakota Nation and received the Yellow Eagle Feather, the equivalent of the Medal of Honor.

                          AHO!

I am Proud to say that on a recent visit with Hosteen Blatchford over the  fourth of July week 2001, We were able to correct and update some of the info that I have. This list above has been corrected under Hosteen Blatchfords supervision. This will now also include : France's citizenship Medal and the French Freedom Medal. These two awards were given to Mr. Blatchford on his visit back to France a couple of years ago. He journeyed there to receive these awards and to visit with some of the remaining                                                           Comrades he new so long ago.

                        Hosteen Blatchford

  For the things that you have done in trying to help my Wife in her court case, the blessing you gave to my Wife, the advice you have given to Me, you will always hold a deep and special place within our hearts. For the help that you have extended to all of the people in our area GRANDFATHER RABBIT we                                 thank you !

     If we may be of any help to you, we would be                                 Honored to do so.                                       We hope to Dance with you again.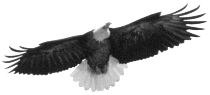 The Lakota feathers are given to individuals that excel in life. There are four different colors of the feather that are awarded. The Tribe must come together to decide if an individual is worthy of carrying a feather.

The White feather is awarded to a person who has been outstanding in the educational or learning field.

  The Blue feather is awarded to a person who has been outstanding in the field of Medicine.

  The Red feather is awarded to a person who has been in the Military

                                    Our Warriors

The Yellow feather is awarded by a meeting of the whole Lakota nation. This feather not only signifies an outstanding Warrior but  also takes into account the actions and conduct of that person after a war.

  To receive any of these feathers is an honor, to receive the Yellow feather shows a lifetime of meritorious service to one's people.

  The Yellow feather is awarded to a tribal member. In the case of Hosteen Blatchford, he was adopted into the Lakota Nation, so that he could receive this honor.

The above article regarding the Lakota feathers was told to me by Hosteen Blatchford over our visit during the week of the fourth of July 2001.

I in no way, wish to show any disrespect to the Lakota Nation regarding the explanation of the Lakota feathers. This information is to the best of my knowledge, correct.







On 11/6/01 I was contacted via my guest book by an Associate Professor at Elon University in Elon NC.,informing me that the excerpt regarding "Charlie Brown"  is misquoted and does not truly convey the author's true meaning. I was also told that the citation is:  Luke E. Lassiter, "Charlie Brown: Not Just Another Essay on the Gourd Dance,"_American Indian Culture and Research Journal_21:4(1997):75-103.

I would like to thank this person for taking the time to bring this to my attention.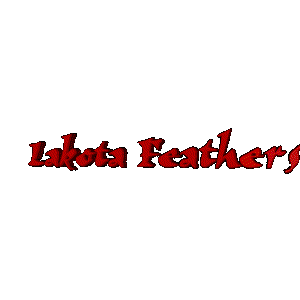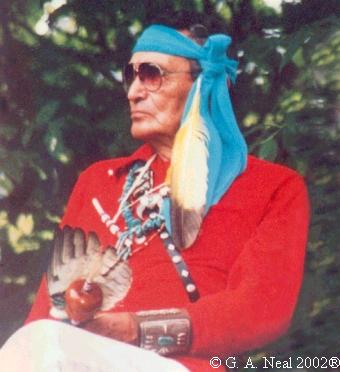 Hosteen Samuel Blatchford

As a foot note to our visit I would like to thank Hosteen Blatchford for his time in helping me to make corrections, as well as thank him and his wife (Cecelia) for the hospitality they extended to us while we were in the area.

     Mrs. Cecelia Blatchford's maiden name was Birdshead, she is of            Southern Arapaho blood.

To anyone who had the pleasure to know Grandpa Rabbit. This is to let you know that he has passed. He left us the day before Christmas 2005.

He will be interned at Arlington National Cemetary April 18th. 2006, with members

of the Big River Clan to send him on.

He will be missed.

AHO




Remember some people think this is Warriors Dance.

It is not. It is a "Mans Dance" first

and foremost