The Following drawings were provided by a Mr. J. Lezley Russell.

I am tickled to be able to finally post this. A short time ago while searching for Gourd Dancing Mr. Russell ran across my site. Mr. Russell is the person that first took me into the Gourd Dance circle. The drawings were given to me by him, to get me started. I have tried to add a little color to help people get a little better idea of the regalia.

                                   Thanks Lezley for getting me going.                     10/10/01

Page Updated May 15, 2011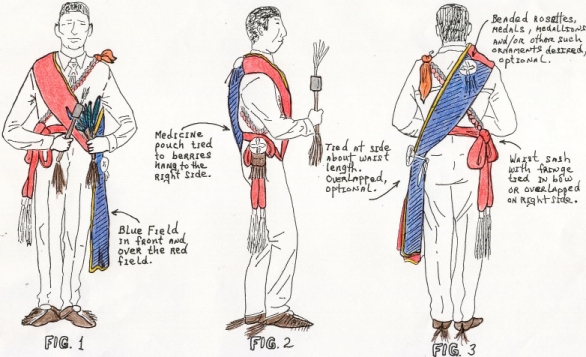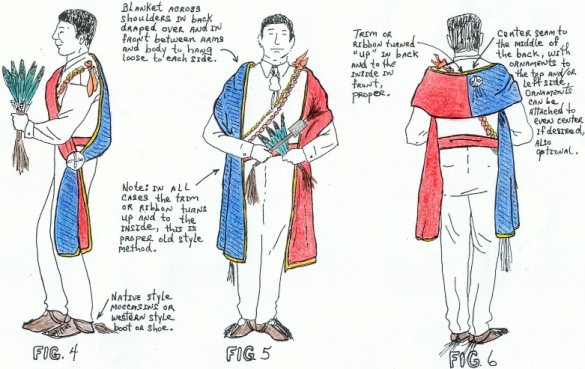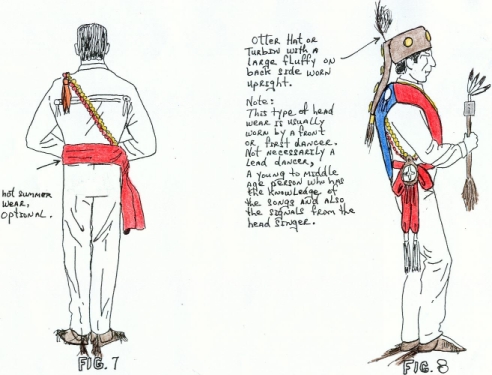 I would also like to thank my wife for effort in completely retouching these drawings and adding color so they may be viewed as they were intended to be.